What is a Marketing Dashboard? | JP
December 30, 2020   |  
Posted by
Darrell Mordecai
Marketing joins two worlds.
On the one hand, there is the creative side that connects with the end-user. Wedded to the creative side is the analytical side.
Analytics and data tell marketers if their creative efforts are paying off. Therefore having data that reveals the successes and failures of a marketing campaign is absolutely crucial.
The data itself spans all aspects of a digital marketing campaign. There is data about everything from high-level revenue reporting right down to more granular platform-specific data.
Any online business that has a presence on multiple channels and platforms will have many sources of data all reporting on different aspects of the campaign.
Keeping track of all of these sources of data is difficult. Making sense of it all is almost impossible.
To solve this problem, marketing dashboards were created.
So, what is a marketing dashboard?
In this post, I'll be explaining what they are, how they work, and why you need them.
What is a Marketing Dashboard?
A marketing dashboard is an online reporting tool that enables you to see all of your combined data in one clearly laid out platform. When your data is housed on various platforms, it's easy to overlook metrics that might have an impact on the campaign as a whole.
Having it all in one place enables you to track multiple campaigns and see if your business is meeting its marketing goals. Also, by having your data all in one place you are able to correlate different metrics, giving you a perspective you wouldn't have otherwise had.
For instance, using your online marketing dashboard software, you could potentially correlate your PPC campaigns with your SEO to find ways to make your SEO strategy more profitable. Or you could compare user behavior on Google to your user behavior on Bing. The more you do this, the more unique insights you will be able to glean.
This could potentially help you see unique insights and uncover opportunities you would not have otherwise found.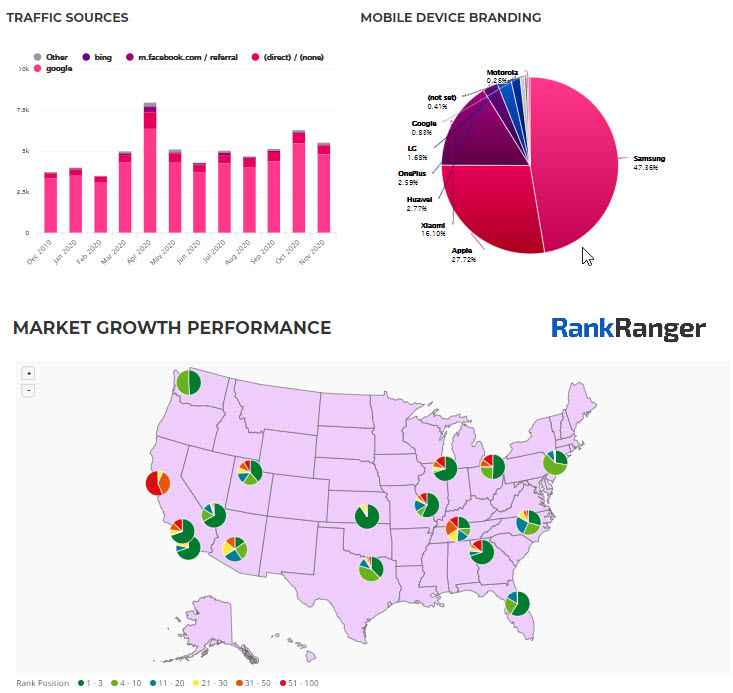 Check out an example dashboard here.
Marketing Dashboard Benefits
Marketing dashboards can benefit almost any business. By having broad level as well as granular data in one place, presented in a visual format, you can explore and drill down into your metrics mining out big picture and granular insights in all aspects of your campaigns. These insights could translate into action that can seriously increase your bottom line.
You can use your dashboards to show:


All of your business KPIs

Correlations between different metrics

Organic traffic and conversions

PPC traffic and conversions

Local SEO metrics
Present Your Data Visually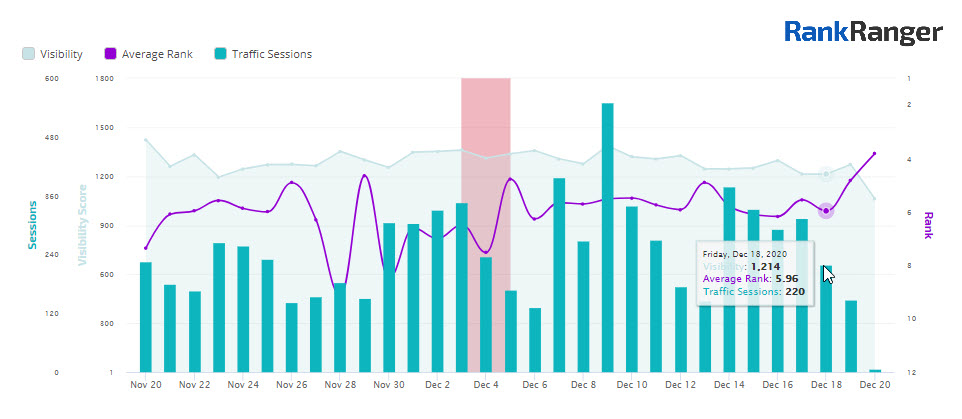 As a business owner, you are continually solving problems. In order to do this effectively, you must have access to highly visual data that is instantly understood. Having simple-to-understand data will free your mind up to focus on generating actionable strategies, rather than spending valuable time trying to decipher cryptic data.
You can get started by setting your dashboard up to represent your data in a clear visual form, showing your KPIs in line charts, bar charts, and gauges. You can choose the type of visualization that will best clarify your data.
For instance, you can use:


Line charts to show trends over time

Bar charts to compare different items

Gauges to demonstrate degrees of intensity
This will allow you to easily scan the data for the information you need while not losing your creative flow.
Time-Saving Automation
Besides being a way to gather many different data sources, online marketing dashboards also save you time and money. By the use of automation, digital marketing dashboards can save your team hours of time. This means although there'll be an initial time commitment to set up a dashboard, the initial time spent will pay dividends downstream by saving your team members hours of time gathering data for monthly reports.
In other words, your data will populate month after month, with no input required from your marketing team. This way your team can spend their time being more productive and get things done rather than sit and compile reports.
Marketing KPIs
Since selecting the right metrics is critical to understanding your marketing strategy, you can use your marketing dashboard to create visual representations of your KPIs (key performance indicators).
Knowing what KPIs to track is the important first step in creating a marketing dashboard. Since different departments of your business are focused on creating different outcomes, for each department to be effective you must keep an eye on its specific data points.
This can be done by tracking each key metric in a separate set of graphs, all conveniently laid out in separate tabs on the dashboard. This way for instance, you can potentially keep your SEO data separate from your PPC data.
Live Reporting Dashboards
Besides having all of your KPIs in one place, the dashboards are live. This means you can easily look at past data or compare date ranges to see your progress all within one dynamic report. Also, by hovering your mouse over certain elements, you are able to see lightboxes that display more data, adding context to what you are seeing in the report.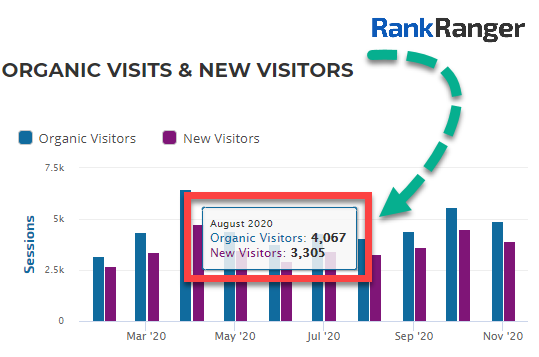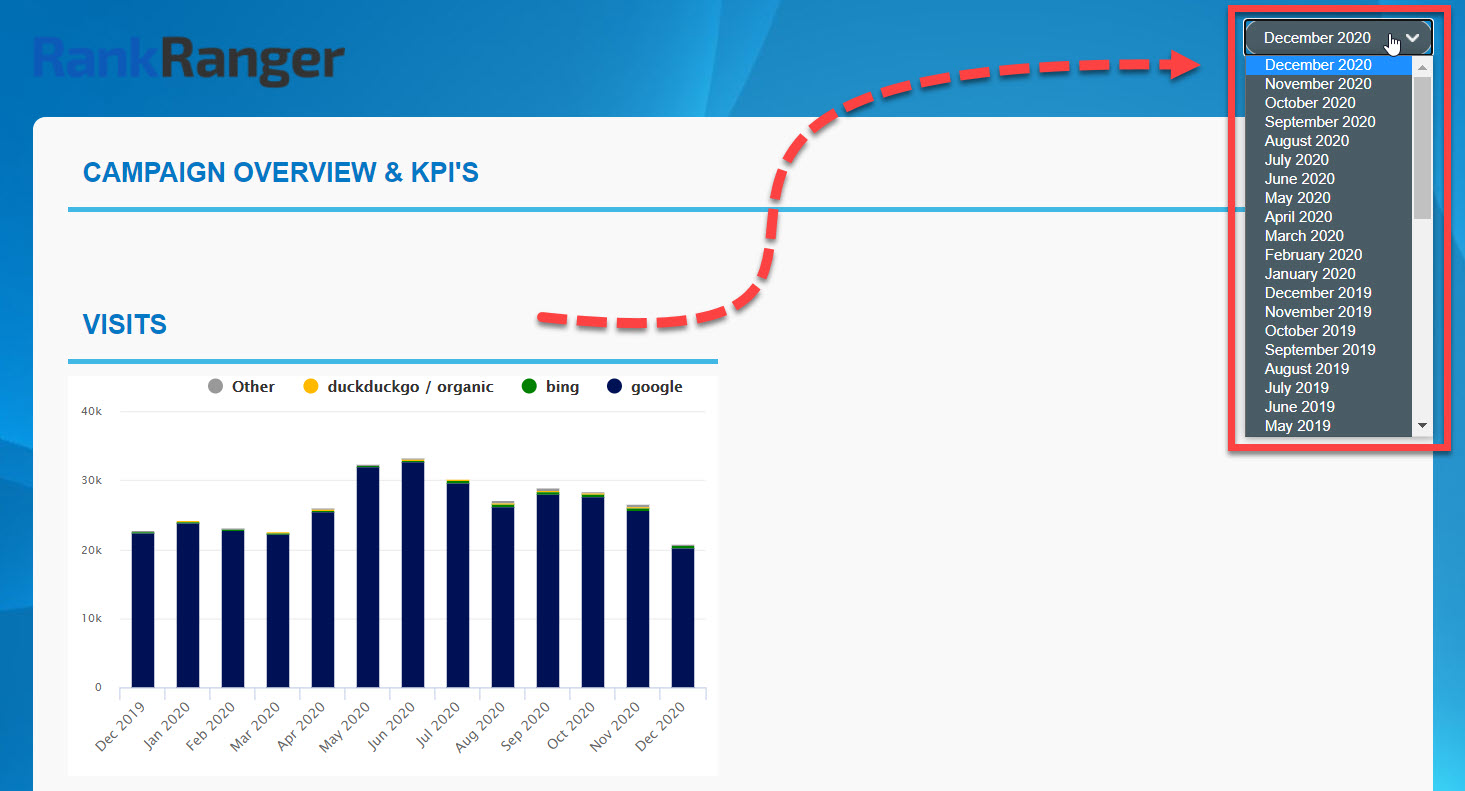 Platform Integration
You might be wondering, where the dashboards get their data from. Simply put, the marketing dashboard software integrates data from third-party platforms such as:


Google Analytics

Google Search Console

Google Ads

Google My Business

CallRail

Microsoft Advertising

Facebook

Twitter

YouTube

Instagram

LinkedIn
Once this data is on the platform, you can use the software to present it in a way that tells the right story. Data can be presented in tables, graphs, or gauges. What's more, you can show multiple metrics on a single graph. This means you can easily see how a change in one area of your marketing campaigns impacted other areas of your business.

White Label Reporting
Another big benefit of marketing dashboards is white label reporting. What this means is you can add client branding to the report. This will give your report the look and feel of your client's business which can be set up ahead of time so that it's included in all of your reports.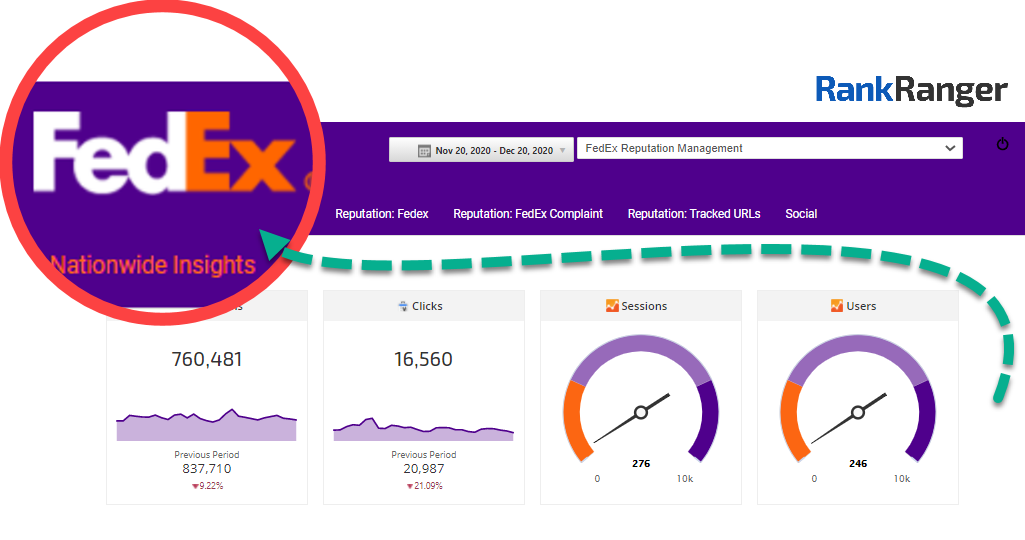 What Dashboards Can I Set Up?
Dashboards are versatile. They can be set up to address almost any need. Since many bigger organizations have different departments, each department has to keep an eye on its own specific metrics. Since reporting dashboards are versatile, you can set up separate dashboards for each department.
Although the possibilities are endless, here are some common options…
Executive Level Dashboard:
An executive will certainly need to see different data than say a marketing department. This makes it valuable to set up a dedicated dashboard for executives. This way the executive will have relevant data to make top-level financial decisions. You can easily set up a reporting dashboard that shows big picture metrics like:



Sales Dashboard:
In order to keep your sales team in top form, you need to cultivate a data-driven culture by sharing the right performance indicators and business metrics. For example, integrate E-commerce reports or Goals and Conversions metrics from Google Analytics or Google Ads and mix it with Call tracking metrics.

Social Analytics Dashboard:
Since social media can drive significant traffic and sales, it's important to keep tabs on how your business is performing. You can easily set up a social media dashboard that tracks user engagement, clicks, conversions, and more.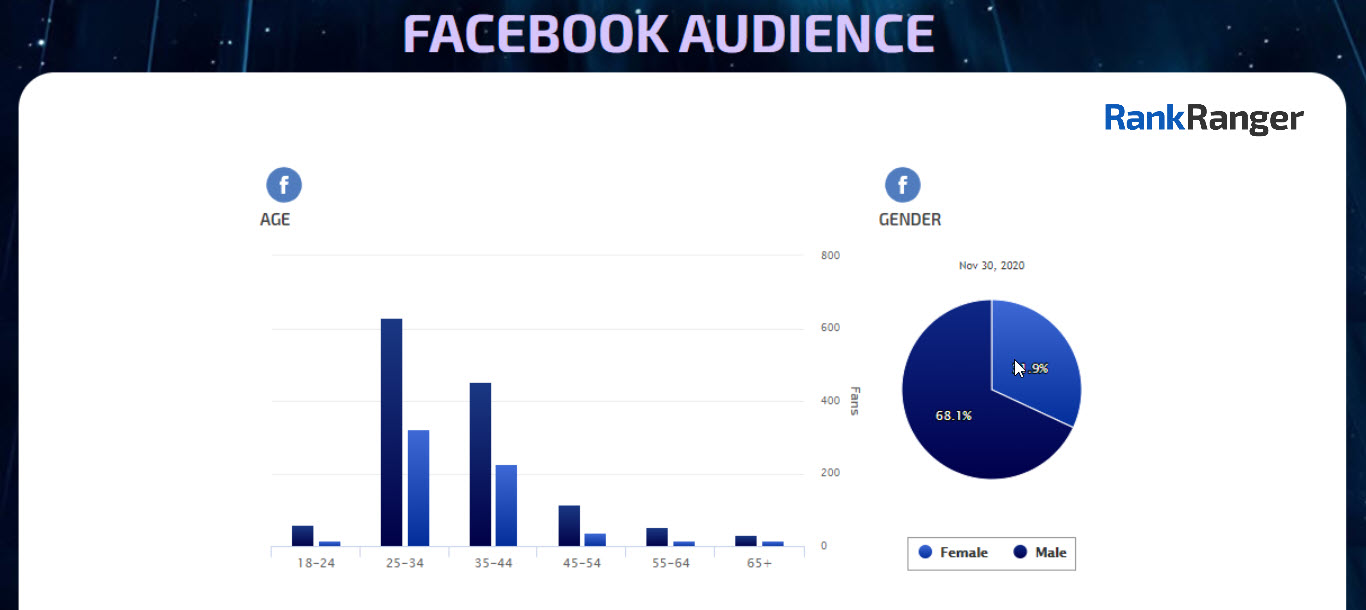 SEO Dashboard:
Highlight your organic growth efforts by tracking all aspects of your SEO. As well as general metrics, you can highlight granular data that is relevant to your campaigns, each shown separately or in comparative charts.
Your SEO dashboard can include reports that show:


Rank tracking graphs

Rank fluctuations reports

Local business listings such as Google My Business




Know Where Every Dollar Goes
As we have seen, looking at every aspect of your digital marketing campaign is priceless. You should never underestimate the value of superimposing different aspects of your business over one another.
By doing this, your mind will be able to draw unique connections between different aspects of your marketing to deliver insight into what opportunities lie ahead.
What's more, monthly reports allow you to plot your business course, allowing you to understand how your decisions of last month impacted this month. Doing this month over month will help you see consistent growth over time.
There is no question that marketing dashboards are an invaluable tool for any business.