This $9 Miniature Cooling Towel Saved Me From Heat Exhaustion
Men's Journal aims to feature only the best products and services. We update when possible, but deals expire and prices can change. If you buy something via one of our links, we may earn a commission. Questions? Reach us at shop@mensjournal.com.
It was the bottom of the fourth of my Sunday softball game when I sat on the bench in the dugout attempting to catch my breath. I had just sprinted from second to home on a well-hit liner into no man's land but, despite how fast I ran, the sun was still beating me. Two breaths into trying to collect myself, I started to see black; my vision fading. I caught myself and immediately called for help from my EMT teammate. He gave me what ended up being the real game changer: A Frogg Toggs Chilly Mini Cooling Neck Towel.
Frogg Toggs Chilly Mini Cooling Neck Towel, $9 on
Amazon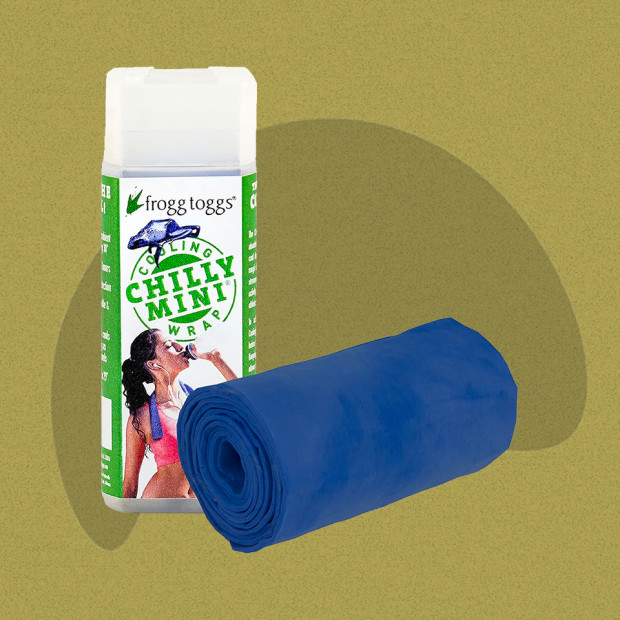 [$9; amazon.com]
Summer means heat; it's not really a surprise. But getting caught off-guard is easy, especially when traveling through an area like Los Angeles County with its different microclimates. While I live closer to the ocean and its cooling breeze, my game was miles away tucked inside a range of hills that's around 10 degrees warmer at all times. I had prepped with electrolytes, but it was the cooling effect of the Frogg Toggs towel that helped me get back on the field.
The Frogg Toggs Chilly Mini Cooling Neck Towel is constructed from polyvinyl alcohol, an evaporative material that retains water while remaining dry to the touch, and it's also UPF 50 and UV protective. It's 29 inches long and 3 inches wide, making it scarf-like, and it's practically weightless. The brand claims the towel can cool up to 30 degrees and is completely reusable. It's that simple.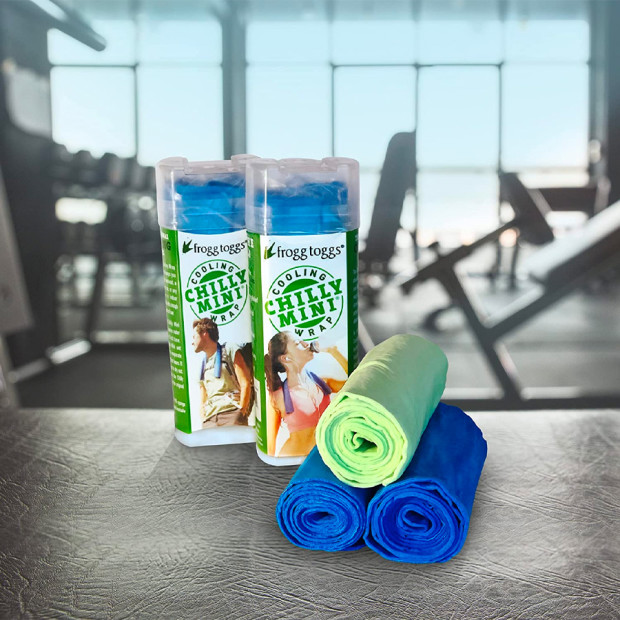 [$9; amazon.com]
In my case, I plucked the Frogg Toggs Chilly Mini out of the storage container, dunked it into the bottom of our cooler, wrung it out, and wrapped it around my neck and chest. It was unlike anything I had ever felt — a malleable, rubbery plastic cloth. I activated it with cold water, and it clung to my skin and provided instant relief from playing ball in the sun. After sitting in the shade with it around my neck, my body cooled down significantly and I was able to get back on the field about 20 minutes later and play the rest of the game without feeling like I was going to pass out.
This is the type of tool that everybody should own for hiking, beach days, gardening, or any other outdoor activity. At $9, it's worth it to get a few for yourself and keep some on hand for others, as my teammate did. You never know who you might be able to help.
I recommend trying to keep these towels as dirt-free as possible. The brand says they're machine-washable, but some customers have complained about dye transfer. Hand washing with a little detergent is the best option here. As far as storage goes, I recommend allowing the towel to dry out before folding it up into a shape that will fit in its original container. This way, you avoid the risk of mold. Grab one now ahead of the next heat wave.
Frogg Toggs Chilly Mini Cooling Neck Towel, $9 on
Amazon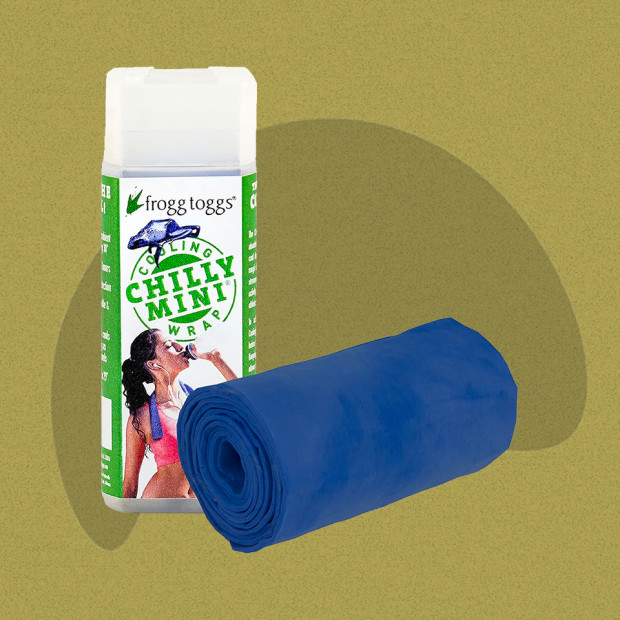 [$9; amazon.com]