SERP Data – 6 Types of Data to Help Your SEO | Rank Ranger
May 26, 2021   |  
Posted by
Rebecca Todd
Did you know that search engine results pages are more than just a ladder to climb? They can give us much more than just a ranking number and are a regular feature in discussions.   
But why is SERP data so important? And what types of data can you gather from the SERPs that can help your SEO?
What Are SERPs? 
SERP stands for search engine results page. It's the list of results you see when you Google something.
Traditionally, SERPs included 10 blue links on each page. Clicking on any of those links took you to a website that was relevant to what you searched for.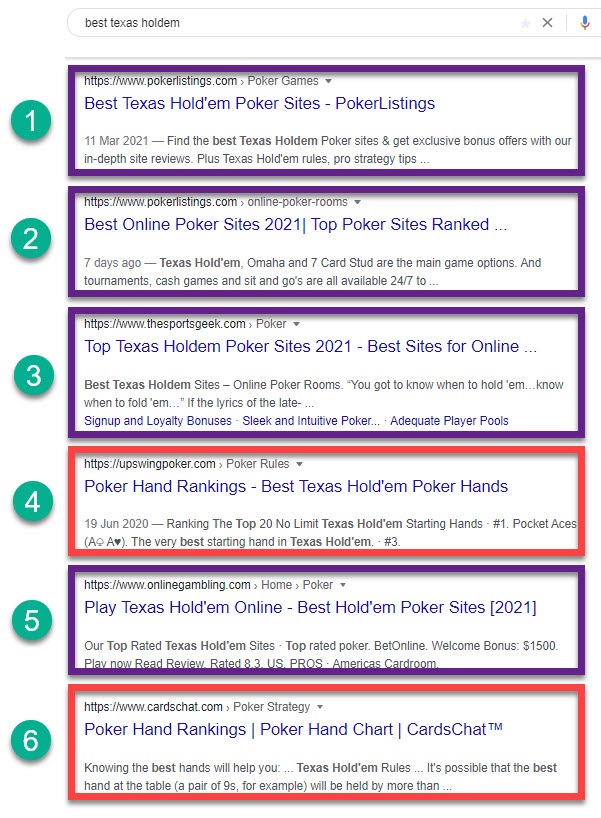 But with the addition of numerous SERP features, the SERPs have become far more sophisticated.

Complete List Of SERP Features 
In 2021, there are several types of 'features' that you can find in SERPs. These SERP features are search results that are not the traditional blue links, but give the searcher more answers and information straight in the SERPs themselves.
SERP features are expanding every year, you can keep on track of them using a specialized SEO tool like the SERP Feature Monitor. But in 2021, there are 16 main SERP features. Here is a complete list of SERP features in Google:
Local Carousel 


A local carousel appears at the top of the SERPs with suggestions of local establishments related to your search query.
Local Knowledge Panel 
A local knowledge panel is a map bin under a local listing that often contains business information like location, contact info, and review stars.
Local Pack Results 
A local pack displays a map with a list of 3 businesses underneath related to the search query.
Google Map Pins 
Google map pins are similar to local pack results but don't appear with business listings underneath. These maps are common for traffic queries.
List Carousel 
A list carousel is information that appears at the top of the SERP with related information like discographies for film and music-related searches.
Answer Box 
Answer boxes are a snippet of information related to the search query. They attempt to answer your search without you needing to click any links.
Knowledge Graph 
Knowledge graphs contain a block of information related to your search query. These are often brand-based, graphs, or data, like Wikipedia entry information.
Disambiguation Box 
Disambiguation boxes suggest other queries related to your search. They often appear when Google is unsure what answer you're looking for.
Image Results 
Image results appear in a row with images related to your query.
Image Mega-block 
An image mega block is a grid of images, often 4×4, related to your query.
Video Results 
Video results are a row of suggested thumbnails of videos related to your query.
News Results 
News results appear in the main results column in the SERPs suggesting articles from all over the web that are related to your query.
In-Depth Article 
Some news results appear with just a headline, others have a featured image and snippet, which is known as an In-depth article feature.
Site Links 
Site links appear below a blue link listing, suggesting other links from the same site that may be of interest. These are common for brand searches.
Review Mark-up 
Review mark-ups appear underneath a blue link listing showing a rating and review count.
Related Searches 
Related searches are suggestions of other search queries related to yours that may be of interest. They usually appear at the bottom of the SERPs.
Why Are SERP Features Important? 
These SERP features are growing, with Google releasing more and more every year. Google believes they are useful to users. Often, you can search a query and get an answer straight from Google, which means you don't need to click or trawl web pages for the answer.
However, for SEOs, this usually means fewer clicks. As searchers get their answer straight in the SERPs, they are less likely to be clicking on your blue link results and visiting your site to (ultimately) become a customer. But these SERPs aren't necessarily a bad thing. As SEOs, you can actually gain a lot of insight and data from looking at the SERPs.
What Types of Data Can You Gather from the SERPS?
The data you can gather from the SERPs comes from actually doing the search yourself. That means going onto Google or Bing or Baidu or any other search engine, and typing your keyword into the search box. By studying the SERPs you get back for your keyword query, you can get data that you can use to support your own SEO efforts.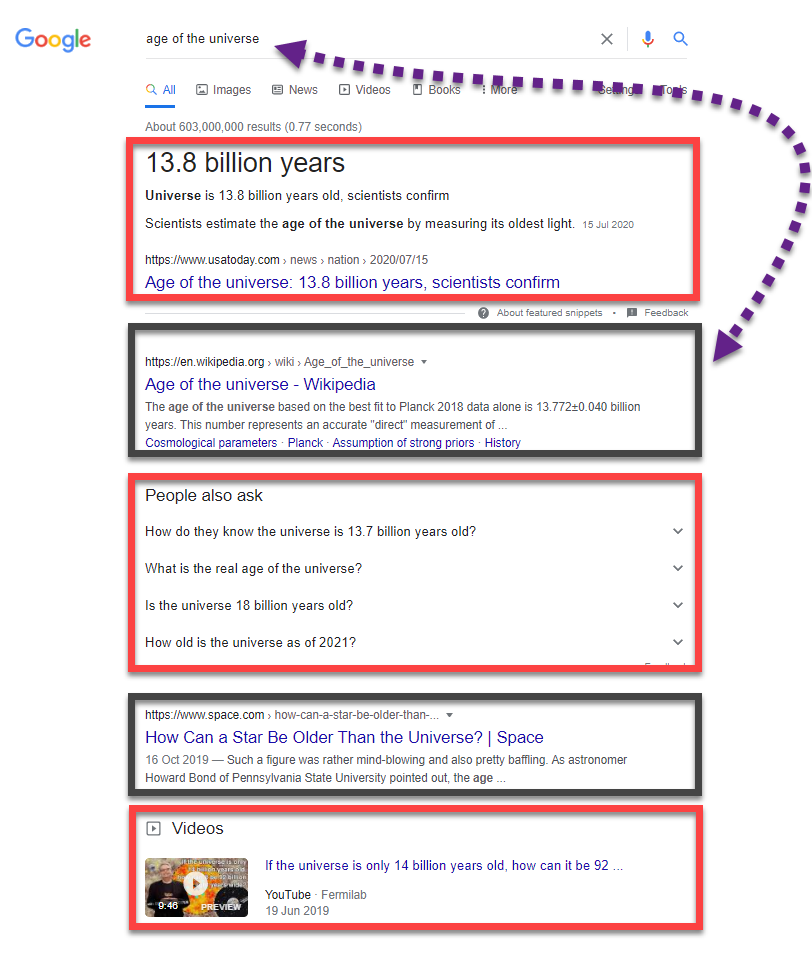 Traditional SERP Research 
When we talk about getting data from the SERPs, most SEOs will think of the traditional SERP analysis.
SERP analysis usually means analyzing two things:
1. Competitor Research 
By looking at the SERPs you can assess your competition and likelihood of ranking. You can then get data on the domain authorities of the websites ranking for your keywords.
2. Keyword Relevancy 
The SERPs can also show you whether the keyword you want to target is actually relevant to your website. You can check that the search results that are ranking are similar in terms of content and meaning. This leads to discovering search intent, i.e. are transactional keywords and product pages ranking, or are informational keywords and blogs ranking?
So, gathering data from the SERPs to improve your SEO efforts isn't revolutionary. It's been done before. But in actuality, there is much more to the SERPs than traditional SERP analysis leads you to believe.
Other Data You Can Get From The SERPs 
The data you can gather from the SERPs goes beyond the stereotypical traditional SERP analysis findings. If you spend time on the SERPs for your keyword, you can get other types of data including:
1. Click Potential 
Just because there's search volume there or your competition is low, doesn't mean you will drive any traffic. To understand whether you could get any traffic from your keyword you need to consider its click potential.
The SERPs can give you a real insight into any click potential that a particular keyword can offer if you rank on page one. You just need to look at the real estate on the SERPs. Consider how many of those blue links appear on the first page against how much space any Featured Snippets take up on the SERPs.
If there are multiple SERP features appearing for your keyword then there is less chance that a searcher will even see your result unless you are in #1-3. However, just because there are SERP features doesn't mean you won't get any clicks. So analyze the SERPs carefully to come to your own judgment.
2. Keyword Opportunities 
The SERPs can also help you in your keyword research. It can help you identify relevant keyword opportunities as well as topically related keywords to target with your content.
Most SERPs will feature a list of related searches at the bottom of the first page. These are other keywords, related to the search, that you could target. Google has already linked them to your main keyword as being semantically related, so they are perfect to target with your content.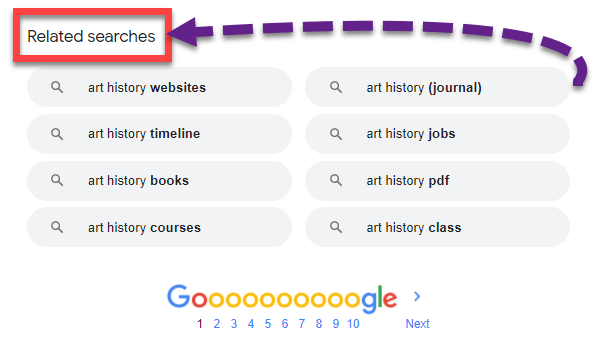 You can use these related search keywords in your existing content to appear more relevant. Or you can use these as ideas to add to your keyword list if your main keyword is too competitive.
3. Content Type 
Once you've chosen your keywords, you need to start to create your content. The SERPs can help you to do this by giving you data on what type of content is ranking. This goes one step further than the search intent traditional SERP analysis gives you.
You need to assess what content is actually ranking. To do this, you'll have to click through and look at the actual content.
Once you've done this, ask yourself, does the top content all contain infographics or lots of images? Are the pages ranking review-based or contain how-to guides?
If a long-form blog isn't being ranked in the SERPs for your keyword, you need to consider why. This insight will help guide you into creating the right type of content to rank.
4. The Content 
You can get even more help in creating content that ranks by looking further into SERPs listings.
Click on all the blue links and visit the web pages to see what the common features are. You should pay particular attention to headings and subheadings, page titles, content length, any misspellings, and even structure. Try to assess any commonalities that you can use when creating your own content. Doing this will support your chances of ranking.
However, you must remember to avoid plagiarism and duplication at all costs. Your content should have a uniqueness score above 30%, so although it's ok to share a heading or two, your main body content should be unique.
SERP Analysis Tools 
There are lots of SERP analysis tools that are able to give you data and insight into the SERPs. For example, we have a SERP Feature Monitor, advanced rank tracking, and more.
But actually, most SEO experts will tell you that you'll get the most insight and data from manually looking at the SERPs yourself. That's because tools won't be able to give you an idea of content type or content quality.
Having said that, gathering data from the SERPs takes time. So using tools can help speed up the process.
SERP Analysis – The Big Picture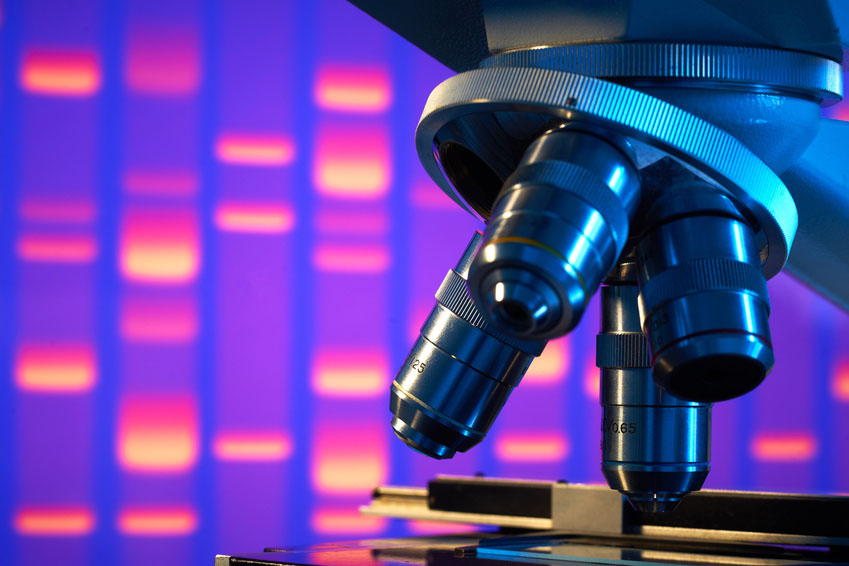 As you can see, there are a lot more insights to be gleaned from SERP analysis than meets the eye.
In other words, you can get far more than mere competitor analysis.
Use SERP analysis to get a deeper understanding of the user intent and then use your SERP analysis to figure out how exactly to answer the user intent. This will not just inform what content you should create, but can also help you with the technical aspects of the content.