Lovehoney's Sex Toy Advent Calendars Are a Top Gift for the Naughty and Nice
Men's Journal aims to feature only the best products and services. If you buy something via one of our links, we may earn a commission.
'Tease the season to be naughty. It's the time of year again to think about grabbing gifts for your very special someone. Though finding an intimate gift is the ultimate goal, doing so can be challenging—unless you take "intimate" at face value. Thankfully, Lovehoney, purveyor of some of the finest sex toys and sexual wellness products, has your back.
Instead of spending hours trying to find something that'll make them smile, warm up with your sweetie this holiday season with one or both of Lovehoney's advent calendars that'll surely have them grinning and more.
Each year, Lovehoney's advent calendars become coveted gifts for couples and sometimes even the talk of the white elephant gift exchange. Giving one is a spicy way to keep the chilly cheer up, so to speak. But year after year, it's a bestseller from one of the most reputable companies in the space and it's easy to see why.
Both advent calendars are an absolute steal, on sale for just under $120—a discount of up to 53% off the original price—with twelve items to tickle you and your holiday honey. Both are excellent gift choices with an array of surprises from best-selling toys to fun accessories, but ultimately, the best advent calendar will come down to preferences and tastes. If you still have a hard time deciding which box is the right fit, snagging both for a spicy gifting season is always an option.
Lovehoney 2023 Advent Calendars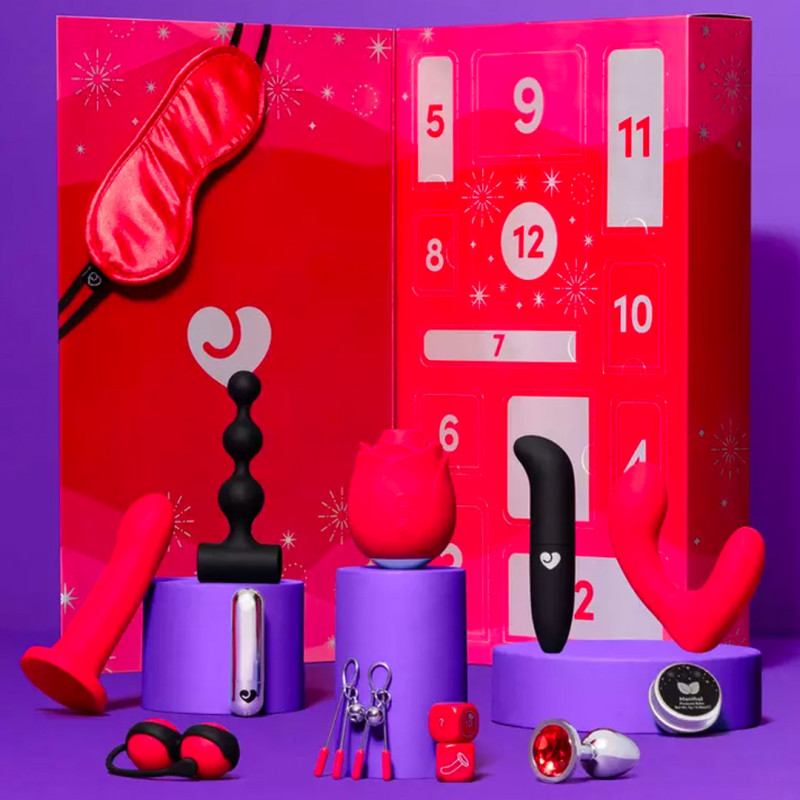 The Lovehoney Rose Sex Toy Advent Calendar is a 12-piece experience geared more toward females with toys ranging from the brand's bestselling Rose Suction Stimulator to several foreplay options that'll reawaken the holiday spirit in the grumpiest of Grinches.
The Rose toy in this calendar is worth the price alone—trust us—and your partner will agree, heavily. As you get closer to the big day, enjoy little treats along the way. This is a nice beginner bundle in a lot of ways if you're looking to slowly and seamlessly introduce toys into the bedroom. An unassuming bullet vibrator with a few sleeve options to be revealed in future days is a nice touch and increases the overall value by adding versatility. A silky blindfold, naughty dice, and arousal balm will help turn the heat up for the rest of the arctic months.
[$119 (was $241); lovehoney.com]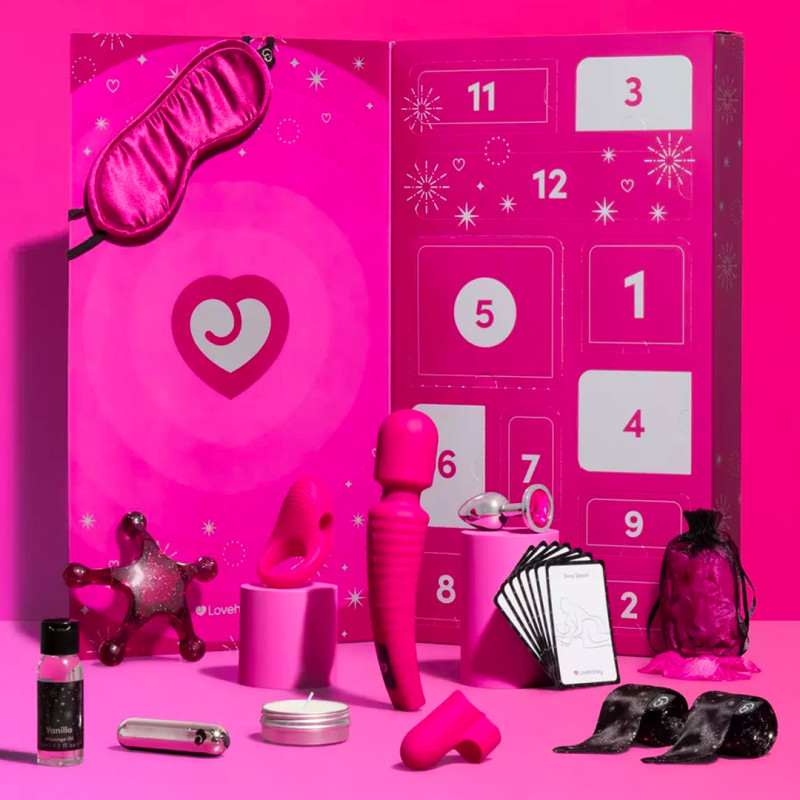 Lovehoney's Dream Wand Sex Toy Advent Calendar is also a 12-piece collection with gifts for all genders to enjoy that's a great option for couples. Leading the charge here is one of Lovehoney's crown jewels, the Dream Wand Vibrator, along with multiple gifts to invigorate (or take away) the senses and stimulate the imagination simultaneously.
The bestselling Dream Wand is an efficient mini rechargeable massage vibrator. Like the Rose stimulator, the Dream Wand is a great beginner toy that is a whole lot of fun without any of the intimidation that will become a regular in the lineup. It scores high points for extreme relaxation.
A bullet vibrator is also included in this calendar with a couple's cock ring and finger vibrator attachments to accompany it. Other standouts in this package are the very sensual sandalwood candle that definitely sets the mood with its soothing aroma as well as the sex position cards, which are for the more adventurous couples. For those who really want to put the "advent" in adventurous, leave them out on the coffee table as a conversation starter.
[$119 (was $255); lovehoney.com]