Google Pixel 7 Pro QnA Review: The Pro Stuff
Google's latest flagship offerings are the Pixel 7 and the Pixel 7 Pro which boast an identical design language to the Pixel 6 Series. This time changes are made under the hood, like the new Tensor G2 chip, with improved Google's Machine learning and AI tricks. We have got our hands on these new phones, and here's a quick review of Google Pixel 7 Pro in an FAQ format, answering all your queries about the feel, what it offers, and the 5G availability in India. So without any further adieu let's get started.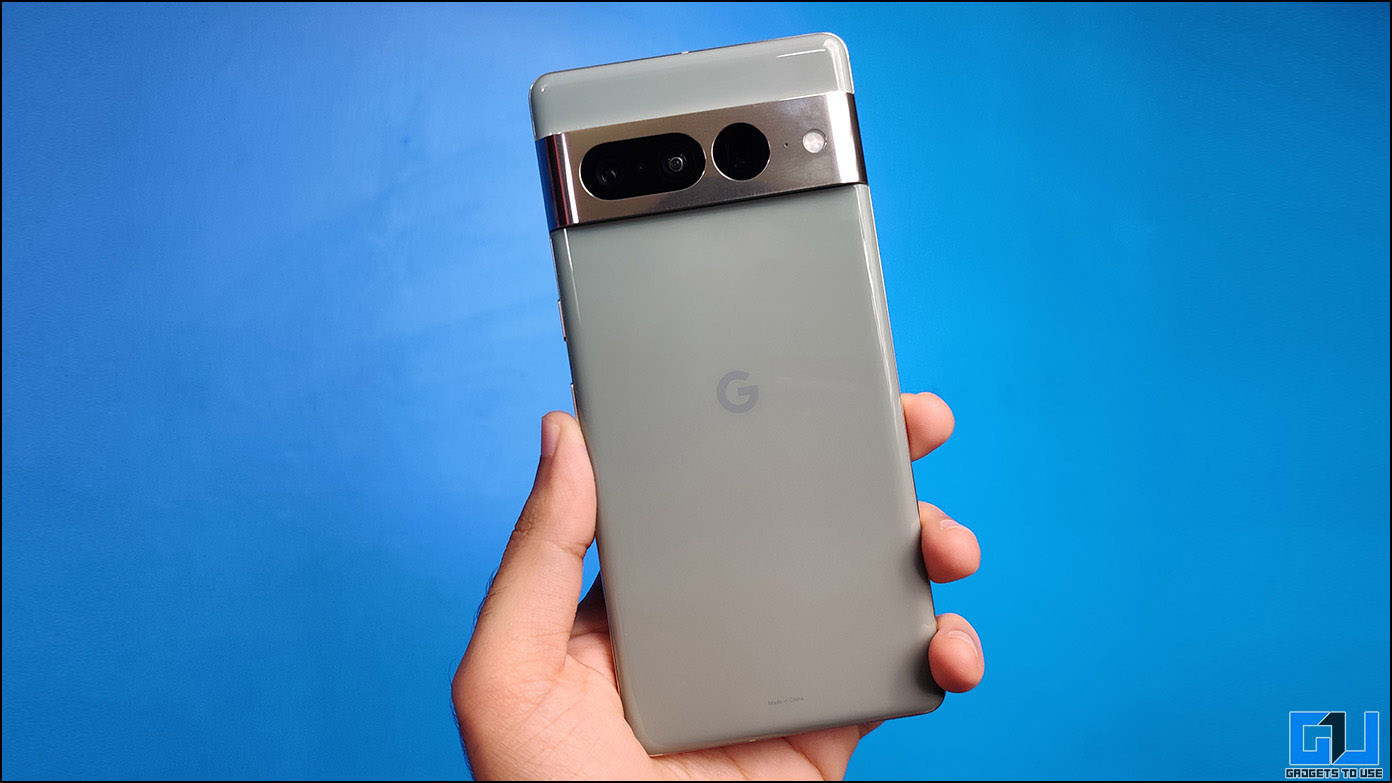 Google Pixel 7 Pro: Questions Answered
Pixel 7 Pro is priced starting at INR. 84,999 in India. However, with bank discounts and offers, you can grab it for as low as INR 72,999. In the US, the Pixel 7 will cost you $899, making it close to Indian pricing after discounts. Here's our experience with the phone in form of answers to your queries.
Does Pixel 7 Pro Come With a Charger Inside the Box?
Google has not provided a charger inside the box of the Pixel 7 or even the Pixel 7 Pro. However, you do get a good quality Type-C to Type-C cable, SIM tray ejector tool, USB Type-C to Type-A OTG adapter, and some paperwork.


What's new in the Pixel 7 Pro Design?
The Pixel 7 Pro retains more or less the same glass sandwich design protected with Gorilla Glass Victus on both sides as the Pixel 6 Pro, with a slightly curved display with a center punch-hole display at the front. While the classic dual-tone back is now gone, and now replaced with a single-tone back, complimented with a Glossy metallic camera visor that now looks better flushed with the Glossy Aluminium frame on the 7 Pro. However, the first thing you need to do is get a case, or else you'll end up with fingerprints and dust, in less than 5 mins of usage.
How's the In Hand feel of Pixel 7 Pro?
The glass sandwich design with a curved back and display does feel good in the hand. Google has done well with weight distribution, as the 210gm weight doesn't feel much, however, you might feel it a little wider compared to other modern Android flagships. During my brief time with the 7 Pro, I do felt sometimes it to be slipping out of my hand, because of the glossy back. I would have preferred a matte or frosted glass back as found on Google Pixel 4 Series.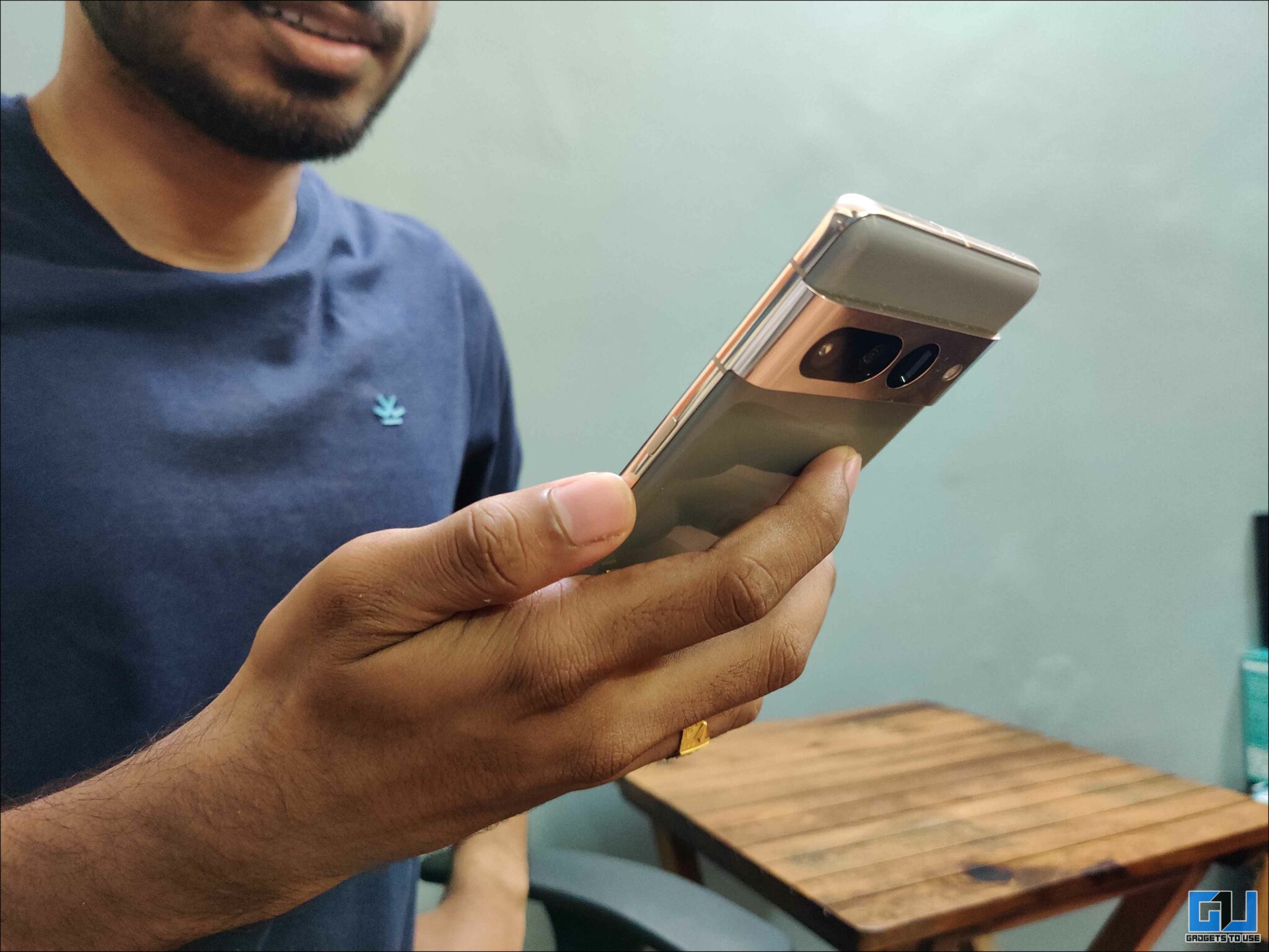 Does Pixel 7 Come With a Screen Protector or a Case?
Pixel 7 Pro does not come with any screen protection applied. Not even the plastic screen protector that you see with other smartphones. The case is also absent from the box and you will have to buy a third-party case to protect your Pixel 7 Pro.
What are the Display Improvements in Pixel 7 Pro?
The display of the Pixel 6 Pro was one of the best, so Google has decided to tweak it slightly in the Pixel 7 Pro. It's the same 6.7″ QHD+ LTPO OLD Panel, that can refresh up to 120Hz, based on content actively displayed on the screen. Even though it's an LTPO panel, I did notice it hovering 85Hz on AOD, and only once it went below 60Hz.


During my usage, the phone handled HDR10+ content like a champ, since the 7 Pro can go up to 1500 nits brightness, I had to reduce the brightness sometime even when outdoors or while traveling in the metro.


How's the Sound Experience on Pixel 7 Pro?
The Pixel 7 Pro comes with a stereo setup, where one is a bottom-firing speaker, and the earpiece doubles up as the secondary speaker. The audio output was quite similar to that of Pixel 7, where the top speaker leverages around 70% compared to the bottom one, I watched some YouTube videos and they were easily audible in the metro and in moderate noise outdoors.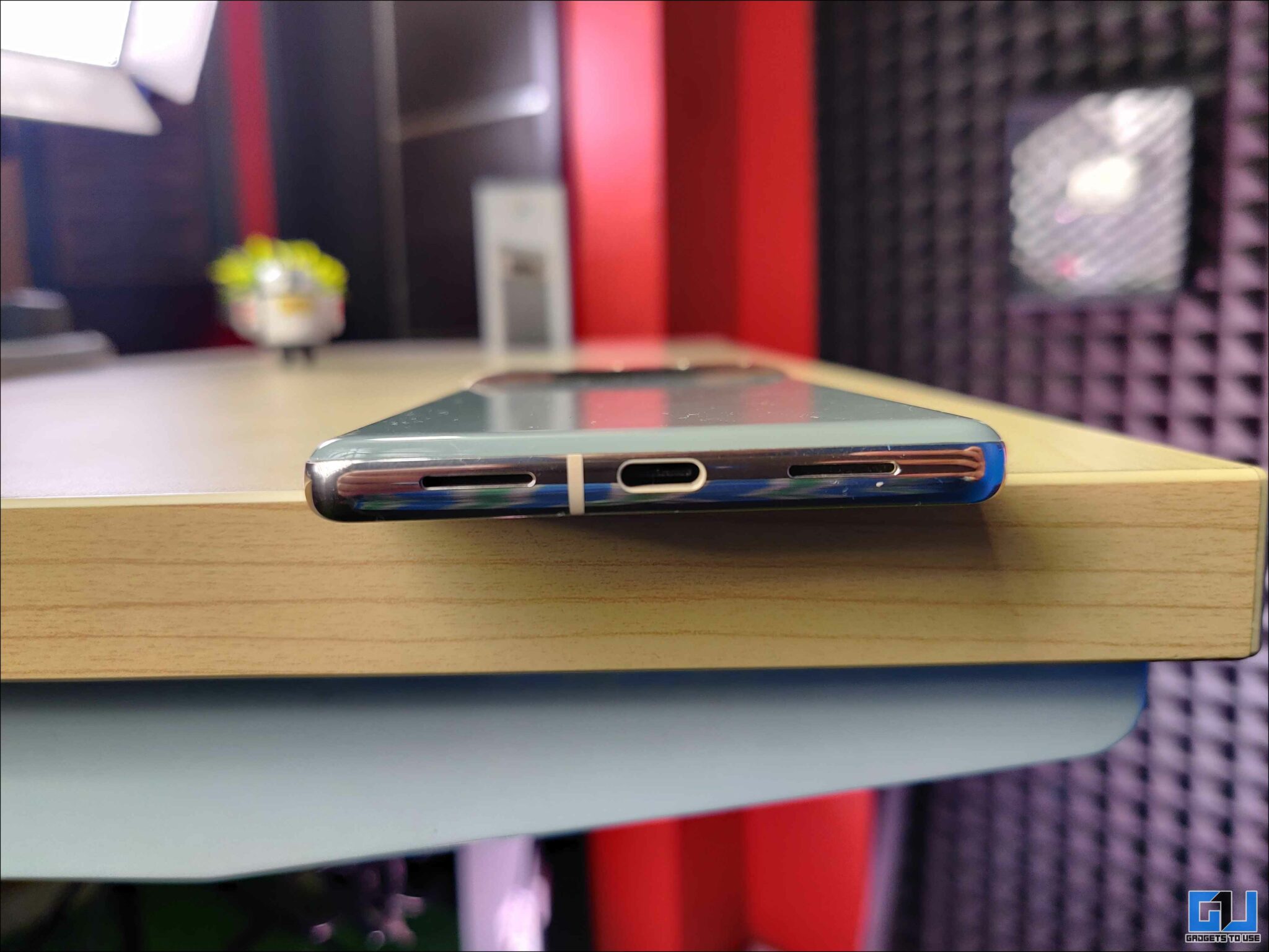 How's the Camera Performance on Pixel 7 Pro?
Pixel 7 Pro offers an additional 48pMP lens with 5X Optical Zoom compared to 4X on the 6 Pro,  because of this, the SuperRes zoom can go to 30X, compared to 20X on the 6 Pro. The other two sensors are the same i.e., a 50MP 1/1.31″ image sensor, supported by a 12 MP ultrawide camera with AF, that can also capture macro shots from a 3cm distance (to be enabled late via OTA). The front camera is a 10.8MP sensor, with Fixed focus.


However, I noticed some artificial stars when capturing a night sight photo. Other than this the camera performance was great, with impressive SuperRes Zoom, and pixel-grade high-quality selfies. Here's a quick sample.
Portrait Selfie
Selfie
How's the Performance of Tensor G2 on Pixel 7 Pro?
Before we talk about it, here's a quick note, Google has confirmed that the Tensor G2 is based on 5nm architecture, as it was previously believed to be a 4nm. I was skeptical about the same, as there is a core difference along with minor frequency tweaks. As the Tensor G2's structure is as follows:
Clocked Frequency
Cores
2.85 GHz
2x Cortex X1
2.35 GHz
2x Cortex A78
1.80 GHz
4x Cortex A55
Mali G710 MC10 GPU
Even though the spec bump is minor the performance is considerably better, as it scored 770k in the Antutu benchmark test, compared to 720k on Pixel 6 Pro. The phone does feel slightly warm while gaming, and video recording, but you won't find any performance issues at all. For a more detailed look at Tesnor G2, check out our Pixel 7 Review.
How Secure is Pixel 7 Pro?
The Pixel 7 Pro is equipped with Multi-layer hardware security: Tensor security core, Titan M2 security chip, and Trusty. The Pixel 7 and 7 Pro support FaceUnlock on the new flagship phones and for payments, there's an under-display fingerprint scanner, which is reliable as it should be.
Then there are automatic security checks, privacy controls, camera and mic toggles, end-to-end encryption, and 5 years of security updates.


Does Pixel 7 Pro Support mmWave and how many 5G Bands does it have?
Yes, both Pixel 7 and 7 Pro supports mmWave, however, it is limited to certain regions. As for 5G bands, the Pixel 7 Pro supports 22 bands in India for both physical and eSim, namely:
n1/n2/n3/n5/n7/n8/n12/n14/n20/n25/n28/n30/n38/n40/n41/n48/n66/n71/n75/n76/n77/n78
When will 5G support arrive on Pixel phones in India?
As per the latest reports, the Indian Government is pushing Google and other brands to roll out the 5G update. However, the update is likely to arrive in December.
Why there's no 256GB or 512GB option for Pixel 7 Pro in India?
India's smartphone industry has a very unique nature, as it is price sensitive, and the completion is fierce. They have skipped the 256Gb and 512GB models to keep the pricing within a limit and create less confusion. If you require more storage, then you can get the Google One cloud storage plan.
How's the After Sales Support of Google Pixel 7 Series in India?
It is too early to comment on this, as the phones have just launched. Google replied to our query, that as of now there are two centers in Kolkata and Mumbai, and plan to expand to more cities in near future.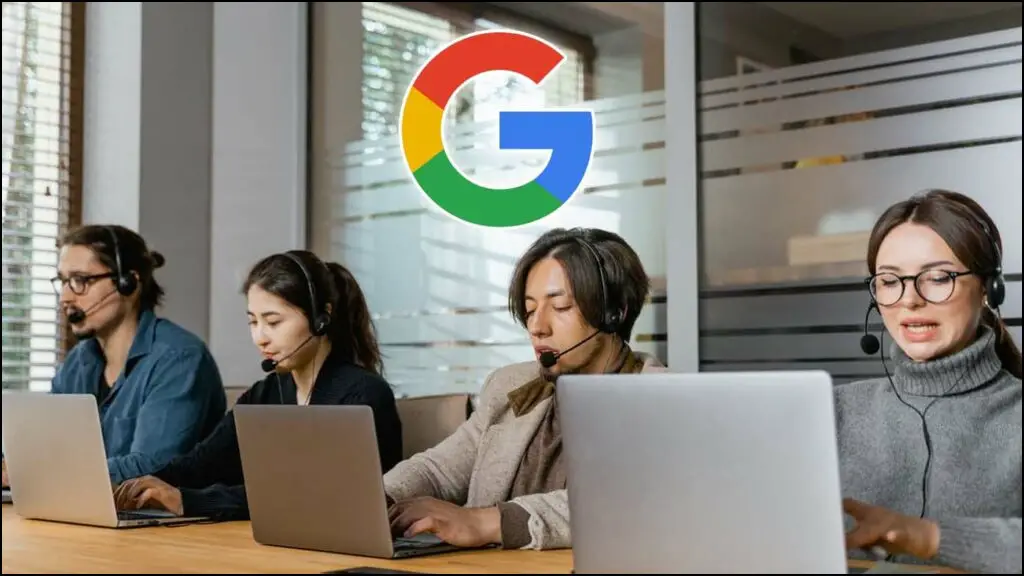 How's the Battery Performance, and Charging on the Pixel 7 Pro?
Pixel 7 Pro's battery is the same as the Pixel 6 Pro, a 5000mAh cell, that can be charged up to 50% charge in 30 minutes, via Google's 30W PD (PPS) charger that retails at INR 2199 India. You can either get yourself a certified fast charger for your Pixel 7 Pro or charge it wirelessly, and use wireless battery share to charge your other wireless accessories and phones.
It's too early to comment about battery performance, but during my usage, it lasted through a day. However, I noticed an 8% drop with AOD, and without any wireless connectivity, at night in 9 hours. We'll test it over the course of the coming days and see how it fairs with heavy use.
Our take on Pixel 7 Pro
Google Pixel 7 Pro is a worthy recommendation for a premium Android phone with high-end cameras, modern and eye-catchy design, Pixel's Machine Learning, snappy performance, and eye-candy Pixel UI on top of Android 13. However, we do reserve our final opinion for more in-depth usage.
At an affordable price compared to other flagships, the Pixel 7 Series can be your go-to phone this holiday season. As for our Indian readers, the Pixel 7 Series is available on Flipkart with up to INR 12,000 Bank offers. You can get it for even less during festive sales.
Check out our other reviews:
You can also follow us for instant tech news at Google News or for tips and tricks, smartphones & gadgets reviews, join GadgetsToUse Telegram Group or for the latest review videos subscribe GadgetsToUse YouTube Channel.