Corporate Media Targets Social Media Amid Falling Support for Israel
Last Updated on November 15, 2023
Support among Americans for Israel has collapsed and continues to decline, according to recent polling data. Some outlets confirm that this is due to the "
digital warfare
" that is at odds with the Western media's narrative.
According to a JP/Ipsos poll that was published on Wednesday, the majority of Americans, at nearly 70%, support a cease-fire between Israel and Hamas. Of that group, 75% are Democrat and half are Republican.
As the war nears its sixth week, 32% of respondents said the US should support Israel, nearly a ten percentage-point drop from the start of the war. Only a third back weapons for Israel.
The Hill reported on the poll, stating a 12 percentage-point increase in regarding the US as a "neutral mediator" rather than positioning with one side.
Palestinian support still remains low and unchanged at 15%, but what is more surprising is the drop in support among older generations—those that typically consume corporate media.
The JP/Ipsos poll is not an enigma, as Marist found in a November poll that 38% of Americans believe Israel's response has been "too far" in response to the October 7 attack. The survey found a split among Democrat allegiance—45% to Israel and 45% to the Palestinians.
Since the change of tone on the X platform, Elon Musk has permitted what was once impermissible. The mainstream discourse has been disrobed with rhetoric amping up on both sides, putting establishment Republicans and Democrats, who make up the majority, on their toes.
Corporate outlets, like CBS News, are scrambling to control the story. Wednesday, the outlet reported that "teachers confront misinformation on social media as they teach about Israel and Gaza." 
CBS News cited a survey from Deloitte, which found that 51% of Gen Z teens utilized social media for news. It also cited an Anti-Defamation League (ADL) study claiming that 70% reported seeing misinformation or hate.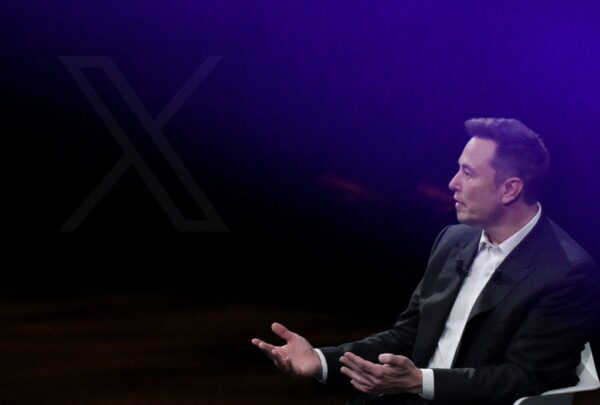 Western media claims three things are occurring on social media, reducing support for its narrative of Israel and the war. Social media is empowering so-called "misinformation" and hate. The two spell a remedy for censorship. As for the third, a Fox News report claimed pro-Palestinian content is emphasized over pro-Israel on platforms like TikTok.
The Fox News story likens pro-Palestine endorsements to "antisemitic" and full of "hate." 
The Washington Post reported, too, that Facebook and Instagram have the same issue, "show[ing] a remarkably similar gap" between content on the platforms.
The Post argued:
[The] consistency of pro-Palestinian content across social networks, whether Chinese- or American-owned, undercuts an argument that has become central to the latest wave of anti-TikTok rage in Washington: that the Chinese government is manipulating TikTok's algorithm to play up pro-Palestinian viewpoints and that the app, which has 150 million users in the United States, should be banned nationwide.
TikTok, pressured by the corporate media, ultimately provided data and a statement that it does not "promote" to Forbes on Wednesday.
READ MORE: Research Reveals Tiktok, Instagram And Meta Can Monitor Keystrokes, Seize Passwords And Credit Card Information
No Big Tech company is safe if the mainstream media continues to fight to preserve its legacy status and its narrative over the Israel-Palestine conflict. It wouldn't be a stretch to see the establishment push for congressional hearings.
RELATED AUDIO: ADL Panics Over Loss of Support from 'Useful Idiot' Zoomers